B1 Fire Resistant Foam Gun from €3.99+vat
B1 FIRE RESISTANT INSULATING GUN FOAM
Only €3.99 + vat per unit if you order min. 1 box (12 units)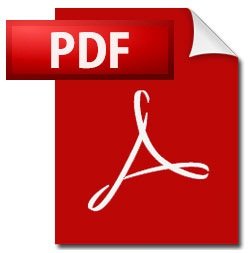 Technical sheet Fire Foam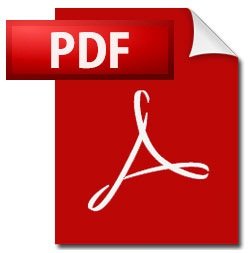 MSDS-fire Foam  
Product description
B1 FIRE RESISTANT LOW EXPANSION  INSULATING FOAM GUN
One-component polyurethane foam hardening due to air humidity. The foam is manufactured in compliance with requirements of ISO 9001:2008 standard.
Fix 46 supplier B1 Fire Resistant Insulating Gun Foam is pink in colour for easy inspection recognition. The foam is tested according to FEICA methods, designed to deliver transparent and reproducible test results, ensuring customers have an accurate representation of product performance.
Always consult the attached: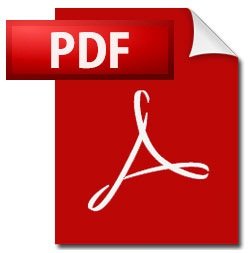 Technical sheet Fire Foam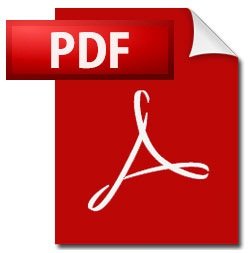 MSDS-fire Foam  
STRONG POINTS & BENEFITS:
B1/Bs1dO FOAM FLAMMABILITY
EI240 FIRE RESISTANCE FOR LINEAR JOINTS
LOW PRESSURE FORMULA
DOES NOT EMIT MDI FUMES DURING APPLICATION
EFFICIENCY
SOUND INSULATION
QUICK SETTING
FOAM ADHESION TO SURFACE
FOAM YIELD, FOAM PRESSURE
FOAM VOLUME INCREASE (POSTEXPANSION)
SHELF LIFE: 18 MONTHS
APPLICATIONS:
SEALING FOR WINDOW FITTING
SEALING FOR DOOR FITTING
FILLING FREE SPACES
CRACKS
GAPS
PIPE PENETRATIONS
SEALING ROOF, WALL AND FLOOR JOINTS
THERMAL INSULATION
ACOUSTIC INSULATION
Can/ applicator temperature (optimal + 20°C): +10°C to +30°C
DIRECTIONS FOR USE:
The foam presents ideal adhesion to typical construction materials, such as: brick, concrete, plaster work, wood, metals, Styrofoam, hard PVC and rigid PUR. Working surface should be cleaned and degreased. The surface can be sprinkled with water at application temperature above 0°C. • Secure surfaces exposed to accidental foam contamination. • Too cold can should be brought to room temperature, e.g. by immersion in warm water with temperature up to +30°C or leaving it in room temperature for at least 24 h. • Applicator temperature cannot be lower than can temperature. • Put on protective gloves. • Vigorously shake the can (20 seconds, the valve facing down) to thoroughly mix the components. • Screw the can onto the applicator. • Working position of the can is "valve facing down". • Vertical gaps should be filled with foam starting at the bottom and moving up. • Do not fill the entire gap – the foam will increase in volume. • In case of sealing the open woodwork, gaps > 3 cm are not recommended. Gaps > 5 cm are unacceptable. Slots wider than 3 cm from the bottom to fill up from one wall to the other alternately forming a zigzag pattern. • Should application be interrupted for more than 5 minutes, the applicator nozzle with fresh foam should be cleaned with polyurethane foam cleaner and the can should be shaken prior to application. • Immediately after full foam hardening, it should be secured against exposure to UV rays by using e.g. plaster or paints, acrylic, silicon. • After completion of work, the applicator should be thoroughly cleaned. To this end, a can with the cleaner should be screwed on the applicator and its trigger should be pushed until the moment, when clean fluid starts flowing out. DOOR AND WINDOWS FITTING WITHOUT USING MECHANICAL COUPLING IS FORBIDDEN. LACK OF MECHANICAL COUPLINGS MAY CAUSE DEFORMATION OF THE MOUNTED ELEMENT. • The curing process is dependent on temperature and humidity. The decrease in ambient temperature within 24 h after the application below the minimum application temperature can affect the quality and / or correctness of the seal. • Hurried attempts at preliminary treatment may cause irreversible changes in foam structure and its stability and may affect deterioration of foam utility parameters. •Open foam package should be used within 1 week. • The foam displays lack of adhesion to polyethylene, polypropylene, polyamide, silicone and Teflon. • Fresh foam should be removed with Fix 46 cleaner. • Hardened foam may only be removed mechanically (e.g. with a knife). • Quality and technical condition of used applicator affect the parameters of final product. ·The foam should not be used in spaces without access of fresh air and poorly ventilated or in places exposed to direct sunlight.
Additional information
| | |
| --- | --- |
| Weight | 0.833 kg |
| Quantity | 1unit, 12 (1box) |